Bob,
I asked my Son about the problem of not being able to post pictures here, and the only thing he can think of is that you need to have your picture "hosted" elsewhere (photobucket is where my pictures are located) in order to get them to put with your message.  Are you doing this?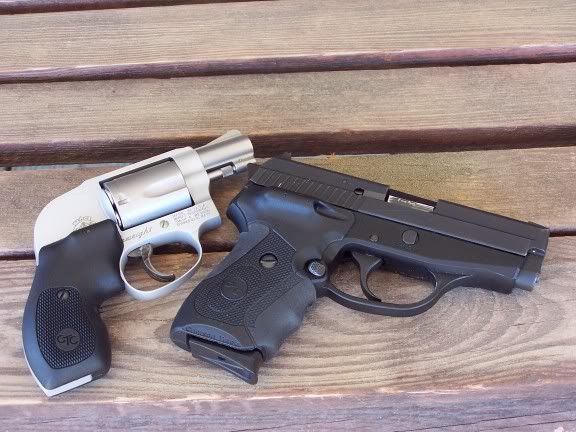 I'm trying to enclose two photo's..  One of my Sig P239 & Airweight Bodyguard, and one of the little S&W Escort 61-2 I told you about.
I emailed the gentleman about the nickle P38 question, I'll let you know what I hear.
J Pomeroy