Discussion Starter
·
#1
·
So wanting a p99 grip extension to drop over the fullsize mag to give a full length grip to the compact for a better grip and to prevent over insertion of a fullsize mag from breaking off the ejector I took a bit of my time off work to do some crafting...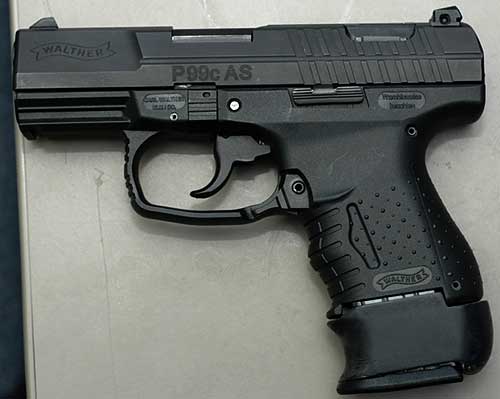 Now my question is would you buy one or more of them and if so how many?  There was way too much labor involved with making my prototype to make more by hand, however if I can get a rough idea of how many people would buy them, I might try to have a mold made and duplicate it.  
Currently I have it shaped to fit over both a sw99 mag and a p99 mag. I like just leaving it loose as a slip on device but could secure it with some double sided tape or a dab of rtv for a permanent installation.
Making a wild guess on the price without knowing how many I'd sell to recover my costs lets say they'd be $15 each or 2 for $25.   If I can sell some I can probably have some out by the end of the month it seems like.