Discussion Starter
•
#1
•
Carl Walther came up with the 1936 Walther Olympia in time for the 1936 Olympics and the advanced design was so superior that it helped Germany to win several gold medals by eliminating the fliers caused by the old striker fired pistols. After WWII, when Germany wasn't allowed to manufacture firearms Carl Walther negotiated a deal with Hammerli in Lenzburg, Switzerland. Hammerli produced a version of the Olympic pistols starting with the Hammerli Walther Model 200 and they evolved from there to the Hammerli International that we all are more familiar with. Hammerli did not print the 208 model number on them but named them International. The .22 l.r. models were the 208 with target grips and an adjustable palm rest, the 211 with a sport grip with a thumb rest and the Jaegerschaftspistole with a similiar grip as the 211 but without thumbrest. These old Lenzburg guns are very well made and have incredibly good trigger characteristics, the later models had a more adjustable trigger but the price to manufacture the pistol was finally prohibitive and the 208S and 215S were discontinued.
The Hammerli 212 is one of the guns that has and will continue to accompany me to the gun range and be in the range bag every time! As a young man I had competed in state matches with either a Gehmann GSP or a Hammerli International with Cesare Morini grips, the GSP was more sports equipment than a firearm and was sold, unfortunately.
A Hammerli International in 208 configuration with the standard weight: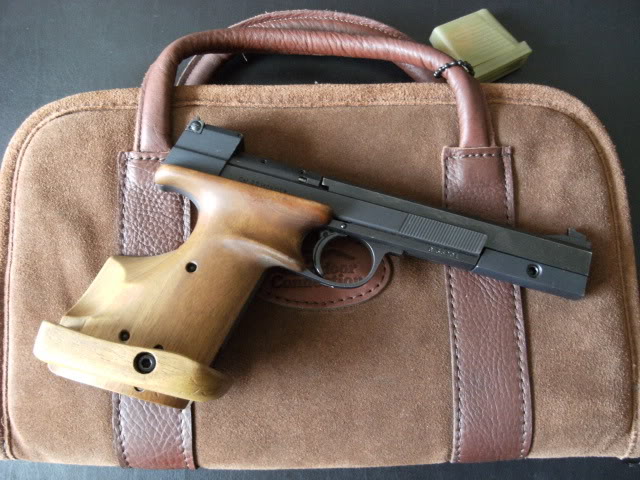 The same gun in 211 configuration: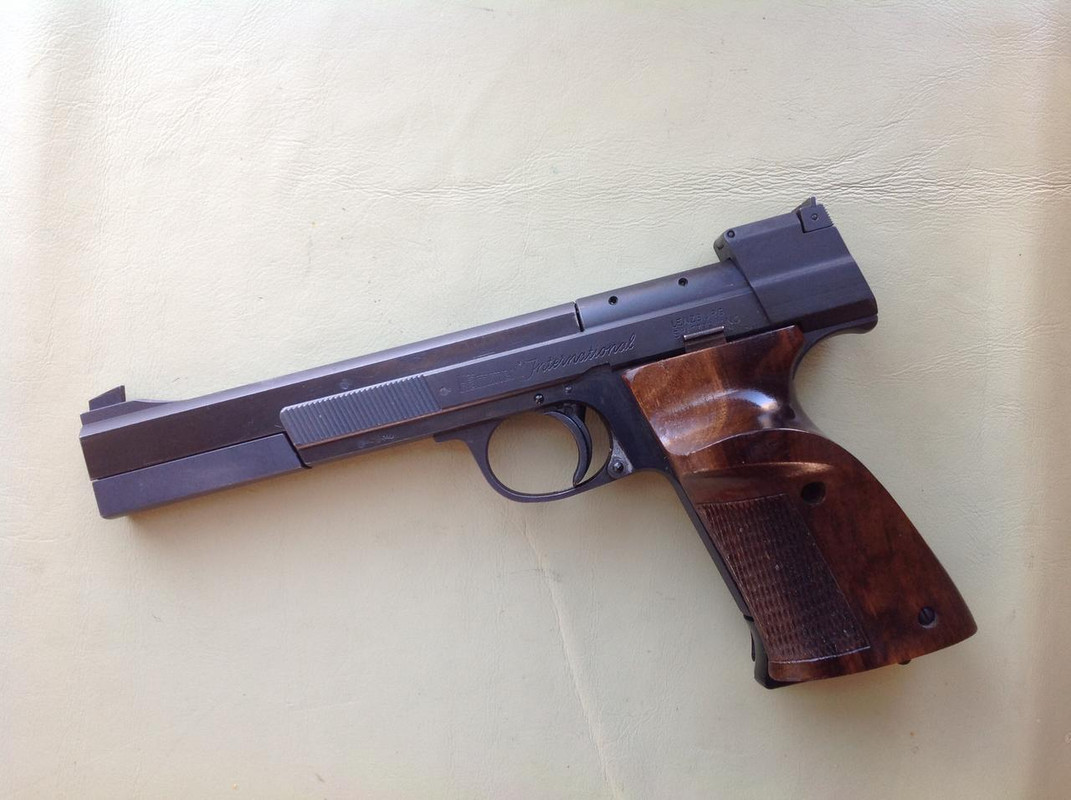 A Hammerli 212 Jagerschaftspistole with the safety that was required by the DJV rulebook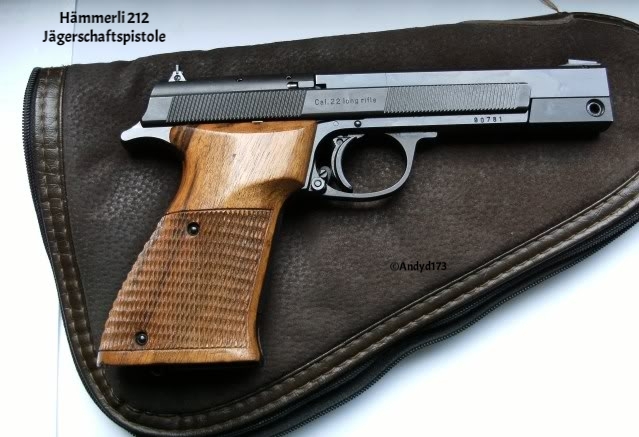 The International with a different set of 212 grips and different weights,installed is the heavy factory weight but the others are custom-made weights.