Hi all...new to the forum. Looks like I will learn alot here.
I have a 1960 P-1 that much to my dismay now has a 1/4" crack on the slide.
My question is I have seen some "new" P-1 stripped slides
on Ebay today with no serial no. for a good price. Would
there be a problem with these fitting my 1960 P-1? Any fitting
issues? Thanks for any help.
Since found out that the slide on ebay is an 82 manufacture.
But why no serial no.?
..
Moderator Edit: Photos copied from end of thread:
.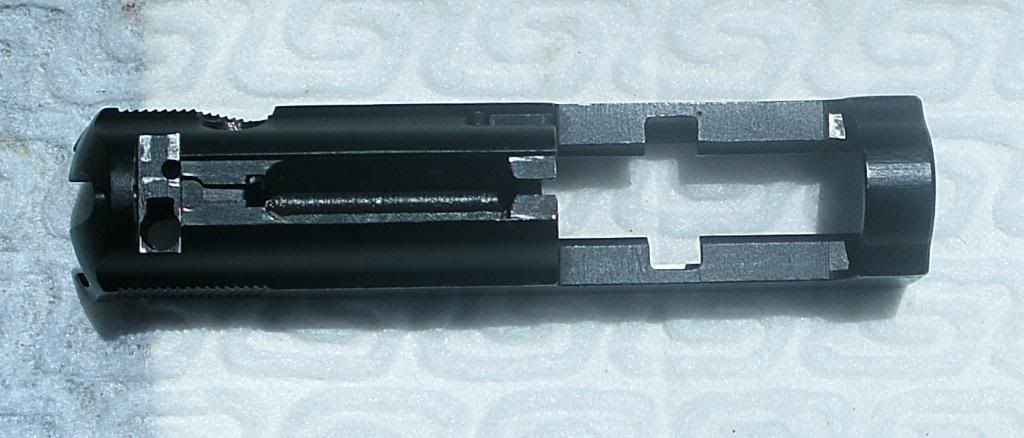 .
.