Discussion Starter
·
#1
·
My PPS arrived this past Wednesday, but my FFL was in the hospital. He's better now so I picked it up today. I had to work it into my schedule, but now it's home. I was able to take some quick pictures, I know some here want to see an all black one! Obviously, I haven't fired it yet so that report will come later....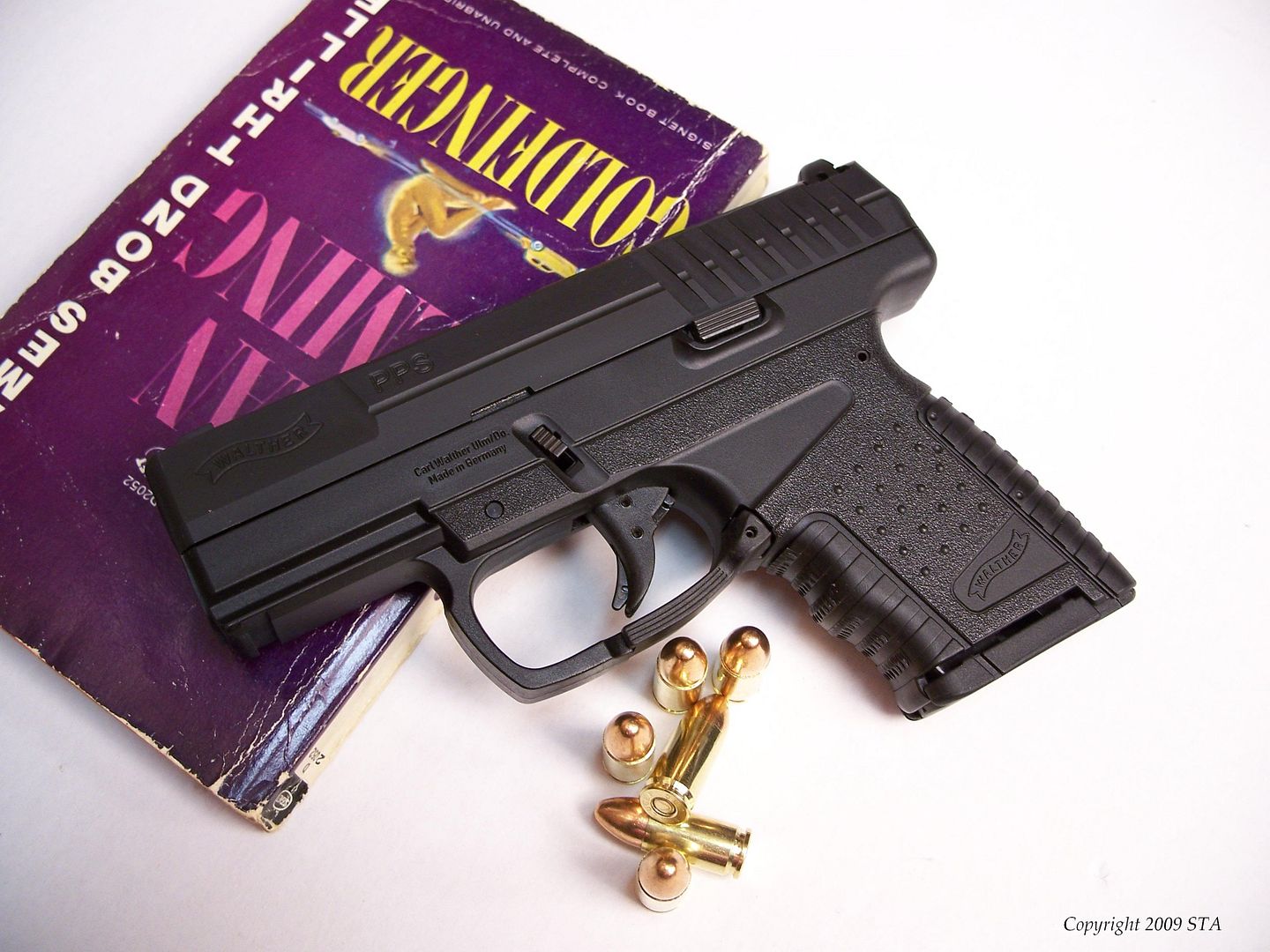 First impressions: The gun is very small. I slipped into my right rear waistband and it disappears. It's (as they advertise) very slim. It feels like a Colt 1903 Pocket Hammerless to me. But the Colt is slim and smooth with its steel contours. The PPS has the stippled front, rear and sides so it doesn't feel slippery at all. It holds in your hand and it holds tight.
The trigger pull has some take up but absolutely no overtravel. The trigger seems fine to me while dry firing it. Obviously, it's very similar to the Glock trigger.
The sights are easy to see because they're very big to your eyes. There is alot of light on either side of the front sight, which I like alot. They are also very snag free. They're an excellent design. Perusing the manual, I see they offer four front sights, all numbered as such. The gun comes with a #4 sight (see the picture, you can see the #4 right on it) but other heights are the 1, 2, and 3. The manual also says you can remove a screw from the inside of the slide to replace the front sight. This system should make the sights easily replaceable with night sights by the owner if desired. Cool
There's definitely a mystique about the Walther name. Seeing the Walther banner on the plastic case was fun. Seeing the old style Walther test target was a ton of fun too! My old 1966 PPK has its test target too. Two Walthers, separated by 41 years!
The extra magazine holds 7 rounds (one more than the flush mag's 6 rounds). The mag release is going to take some getting used to. When activated, it chucks the empty mag out with force. I like that. But I can't use my right hand's thumb to hit the release. It seems easier to use my right hand's trigger finger. I will continue to experiment, like I said, I've had the gun for just a few hours now.