Discussion Starter
·
#1
·
Thanks to Uncut's thread on P5 holsters on eBay, I bid on and won one of those those UK "Army surplus" holsters by Paul Evers.   I finally received it yesterday: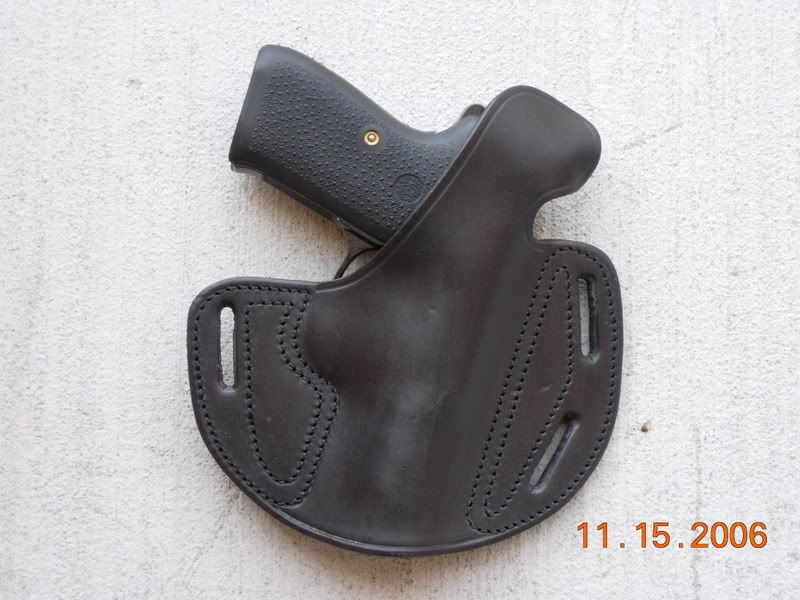 and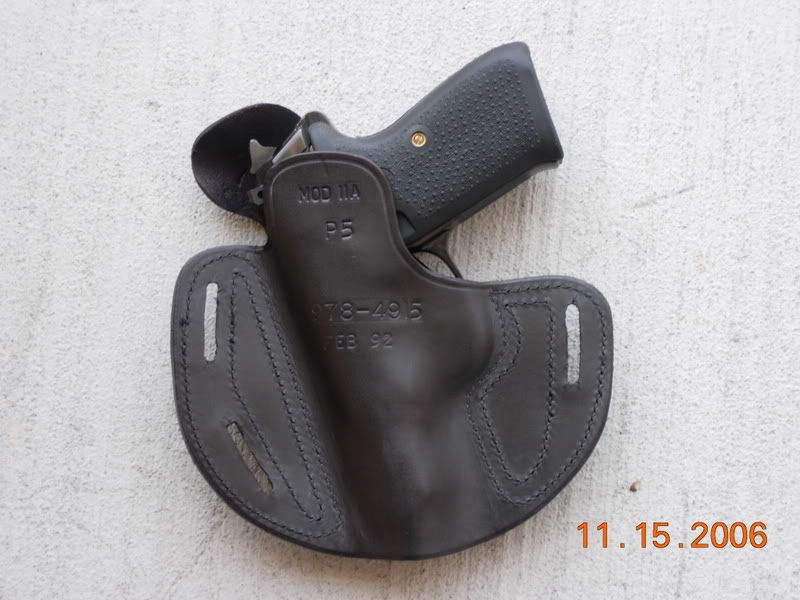 My P5 fits well.  As you can see in the photos, the back is stamped "Mod IIA," "P5," a number code of some sort and "Feb 92." I'm assuming that this holster was made on that date. If so, it's in remarkable shape for an unissued holster that was stored God knows how.   
Note, the piece of leather protecting the hammer sticks out a bit, so I wonder that will impact concealment any.  As was said in that earlier thread, the belt slots are for 1 1/4-inch belts.  Thankfully, I have a Ted Blocker LFI 1 1/4-inch belt, so I can carry this holster.
It's interesting that packaging for this holster is listed as being for the "Walther P5 Compact" since there is a gap of leather between the edge of the holster and the P5's barrel/slide.
Funny enough, I had the holster next to my belt-slide Galco OWB and Ted Blocker LFI IWB holsters, both with thumb breaks, for my duty SIGARMS P229 and discovered that my P5 fit perfectly in those holsters as well; the thumb breaks wrapped as they should....so I just discovered that getting the Paul Evers holster was pretty much an unnecessary expense for me...but it
is
made specifically for the Walther so that certainly counts for something.