Use this method to depress the spring so the shaft can be removed.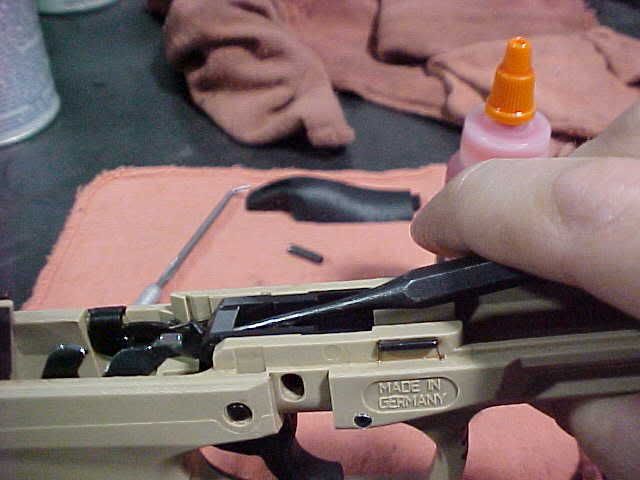 Be careful to let the tension up on the spring slowly. You do not want this flying across the room.
Take note of the take down catch assembly.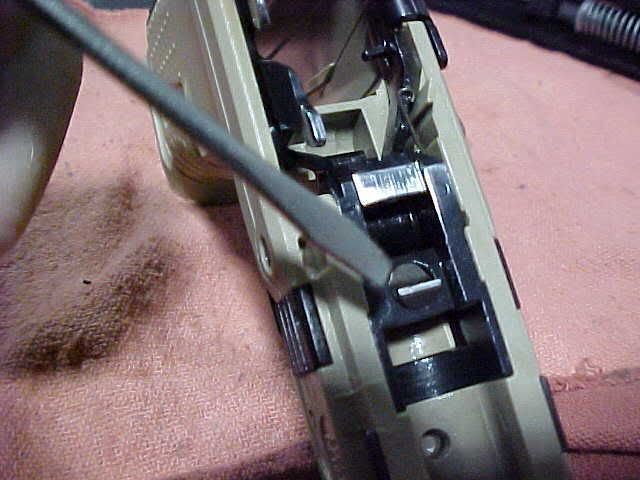 ****THIS MUST BE IN THE CORRECT POSITION OR YOUR SLIDE WILL COME OFF DURING FIRING AND INJURE YOU OR DESTROY THE GUN.
Next, take the punch and small hammer and drive the main trigger pin out. You will need to use the small piece of wood to prop the frame up so that you can drive the pin completely out.