Discussion Starter
·
#1
·
First time poster, long time lurker. I figure I would add something to the community of worth....
Well lets begin. Since our friends at Walther or Smith and Wesson don?t provide us with a detail strip guide, I will try and do my best to walk you though it.
This is also how to make the P99-QA trigger, ?unsuck?. Frankly, my P99-QA was gritty, far from smooth, and not consistent in the resistance through the entire pull of the trigger.
The only thing I ask from any who read this?.. If you post this information on another forum or your own website, please give me and the team at waltherforums the credit.
***DISCLAIMER***
I DO NOT CLAIM THAT THE FOLLOWING INFORMATION IS 100% SAFE. I AM NOT A QUALIFIED GUN SMITH NOR DO I STATE THAT THIS POSTING WILL WORK FOR YOU AND YOUR WEAPON.
PERFORM AT YOUR OWN RISK.
Now that we have the lawyers happy?.
Lets begin with what tools we are going to need.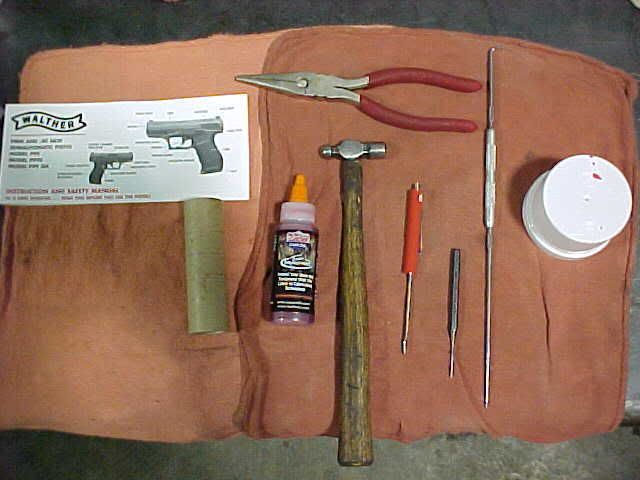 From left to right:
Walther Manual, Small piece of wood, Gun oil, SMALL hammer, Jewelers Flathead Screw driver, Small punch, Dental pic or the like, Needle nose pliers, Plastic paint can cap.
You will also need a jewelers wheel with ultra fine compound, 400+ grit sand paper, and some NON PETROLEUM brake cleaner. Zep brake clean works great!
THE FRAME
Start by using the slide release button and remove the slide.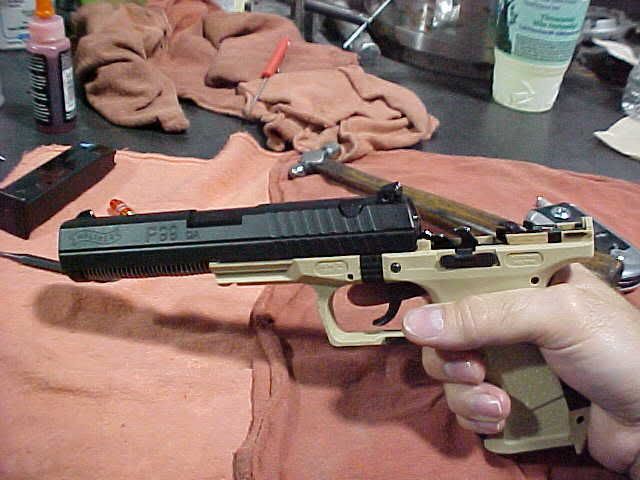 Once the slide is off, remove the slide take down button using your jewelers flat head screw driver. Be sure not to score or scratch your frame.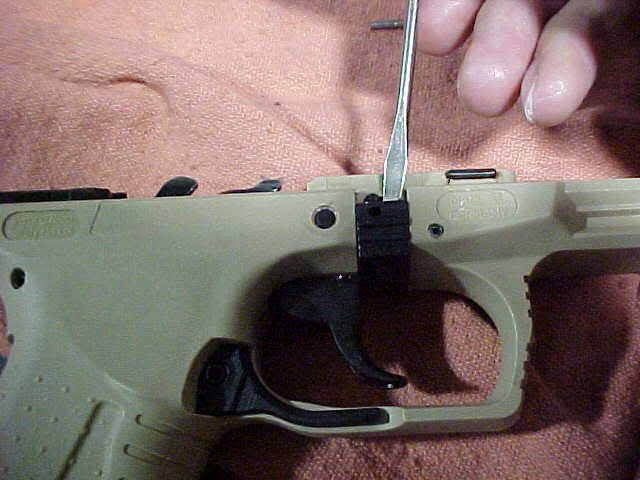 Next, remove the slide stop ?catch button? shaft pictured here.