Non lead ammo and the future of ammunition development: Part 2
Part 2 of review:
Alchemest (copper frangible) testing:
That brings us to the Frangible ammo. It was currently labeled as "Alchemist" for the consumer. This is a compressed copper bullet with non lead primers. These are also in different weight bullets than we are use to seeing with their lead counter parts. 380='s 75gr, 9mm='s 90gr, 38spl='s 100gr, 357sig='s 100gr, 40s&w='s 105gr, 45acp='s 145gr, 5.56='s 45gr, 300blk='s 125gr, 7.62='s 112gr, 308='s 125gr, 50BMG='s 640gr.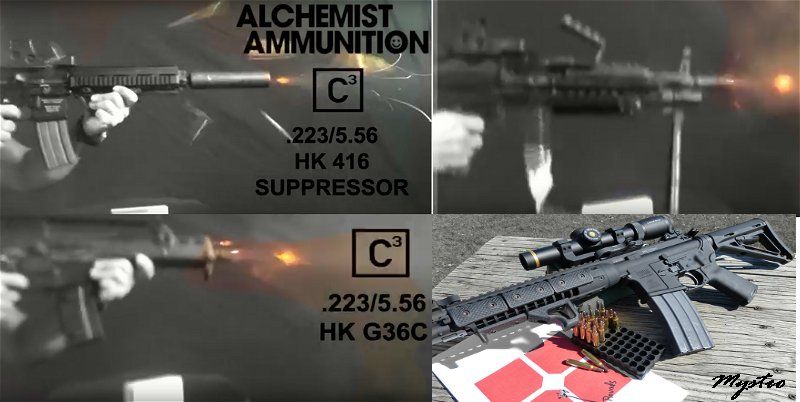 These frangible bullets are already being used all over the world by the military. As mentioned above they have no iron or silica in them. I watched a 30 round full magazine of 5.56 be walked disturbingly close to a steel plate under full auto fire.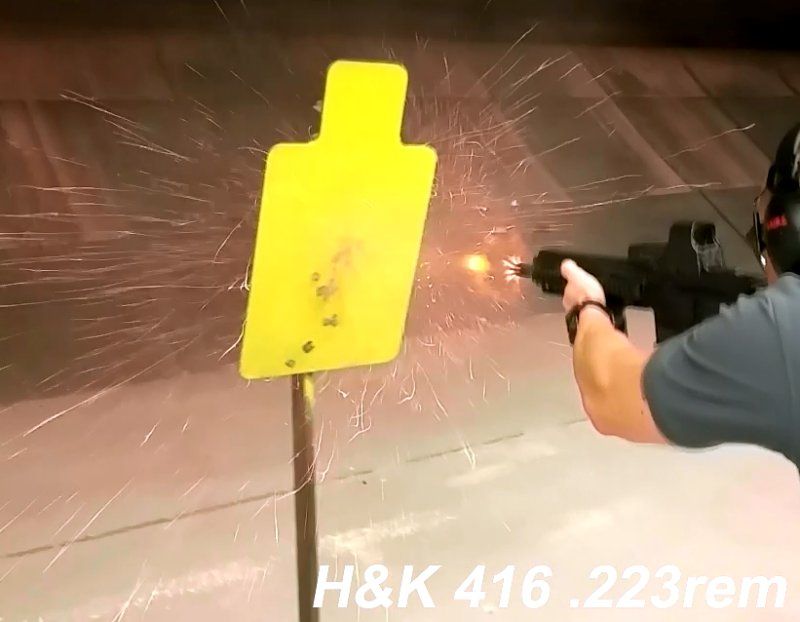 As long as the steel plates are at a 90 degree of the bullet impact, the small fragments travel along the steel and are dispersed in that direction. There is a standard on how small the fragments have to break up in size. The energy has to go somewhere so it is directed away from the path of the bullet.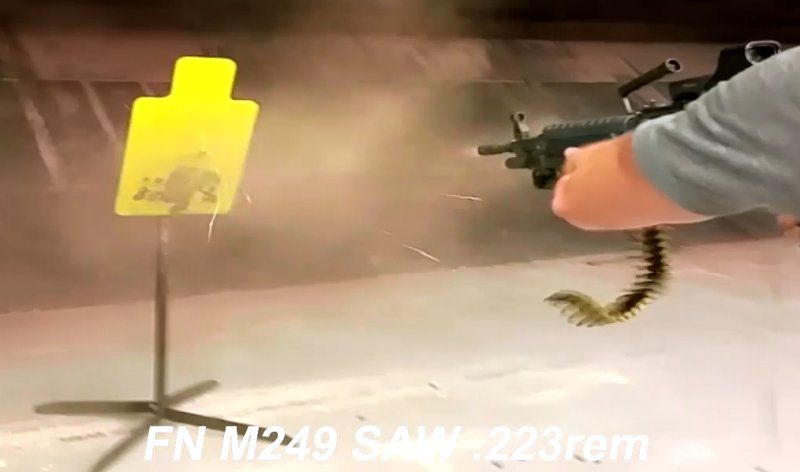 This includes 380 all the way up to 50BMG. (Have to enclose a "do not attempt unless you are a professional" disclosure). Accuracy of the copper frangible were outstanding. Certainly well within the specs required and most rival match grade in accuracy. They have to be because they have to accurately simulate the duty round in every way.
I found their recoil pleasant to shoot and would function reliably even with a fresh/new recoil spring in every caliber. The 5.56 frangible turned out to be one of the most accurate rounds out of my M6. 200 yard groups were outstanding considering I only was using a 6x VX6 optic. It out shot the typical mill spec xm193 and xm 855.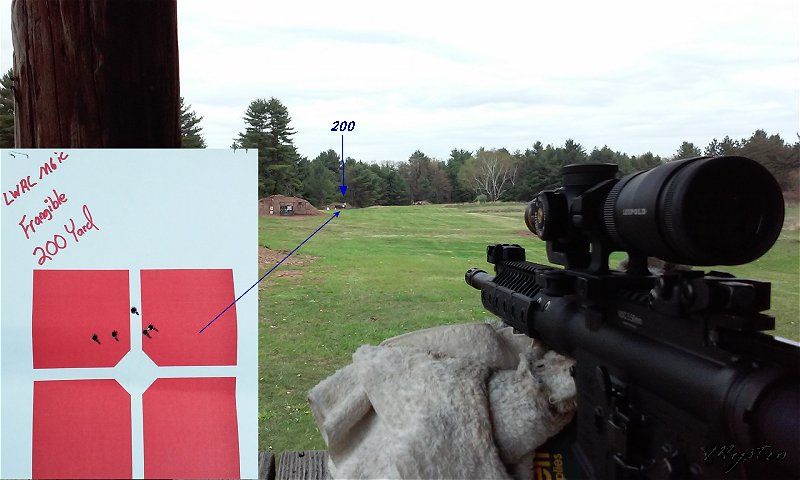 So in closing, the non-lead future of ammunition is nothing to curse or be fearful of. Technology is developing better bullets in every way. You can accurately say you are saving the planet every time you go to the range even if your main priority for your ammo is accuracy and reliability.