Hi all,
Just picked up my PPS tonight, so I thought I'd make an introduction. SHOT Show 2015 was a disappointing event for me as Glock didn't release a subcompact single stack 9MM. Thus I decided to checkout what's on the market. Last week I to the range and shot Glock 26, XDs, Shield, Kahr CM9, and PPS. I liked both Shield and PPS, they both have their plus and minuses, but at the end I went with PPS because I'm more accurate with it. Luckily, I saw Herr Walther's
post
and was able to pick up a PPS for $449 from Shoot Straight.
However, it didn't take me too long to find out that my Large backstrap wasn't locking onto the grip. It was popping out like this
video
and wouldn't latch. I tried the method mentioned in the FAQ, where the OP recommended installing the backstrap with slide open, but that wasn't working either. Only then did I realize what I was doing wrong. After matching up the index dots, I would try to push the backstrap down with the backstrap flush to grip (see below); However, this intuitive way of installation was wrong.
Wrong way (Pushing down while flush):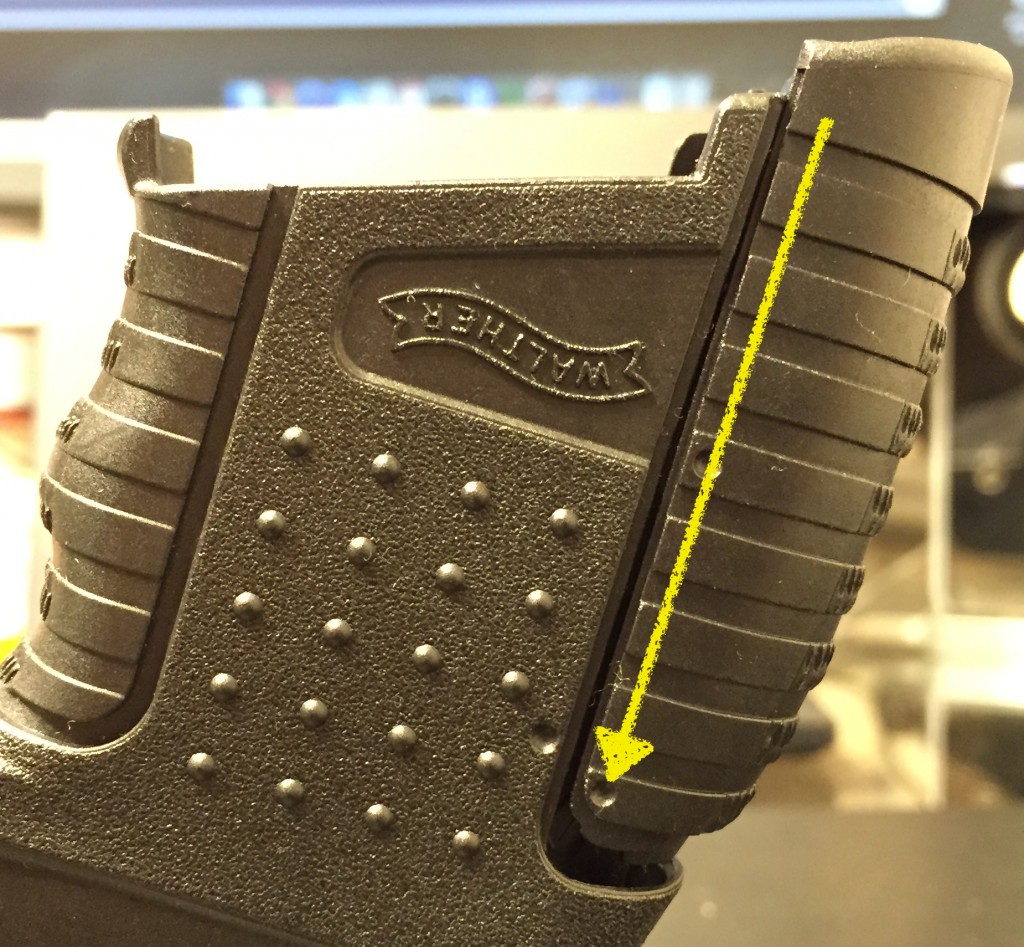 The correct (manual) way of installing the backstrap is:
1. Match up the index dots
2. Push the backstrap down while angled, only the top of the backstrap and the stick inside should touch the grip.
3. Push the backstrap horizontally toward the grip (there is a "click" when the backstrap latches on).
See the photo in the manual: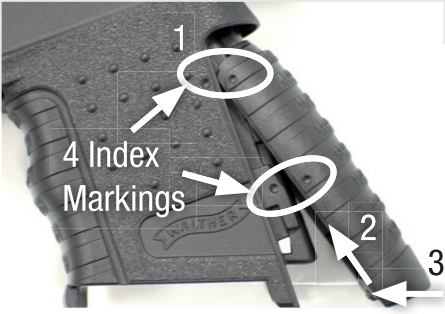 To get the large blackstrap to lock on, I really have to follow the manual method. Where as the small backstrap would lock on even if I'm not following the manual, and doing step 3 before step 2. I'm not sure if Walther modified their mould for the backstrap for PPS over the years, but by simply following the manual I was able to get my 2014 PPS large backstrap to work.
Here is my PPS with its Austrian cousin:
Happy Shooting!