Just picked up this nice Walther PP, .32 ACP, police trade in made in 1960. Has matching magazine (last 3 numbers of serial number stamped on magazine).
Looking for information on these grips. Never seen any with the lower left rear cut out. No logos on the grips and I am assuming they are some kind of aftermarket grip.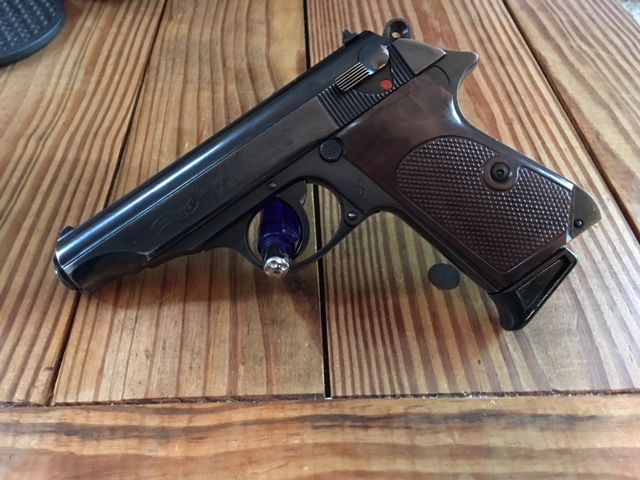 (Mysterious cut out on lower left grip)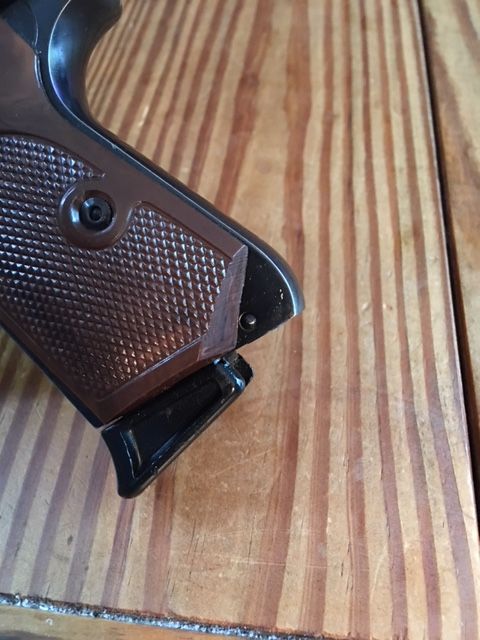 Have some new Mecgar magazines coming. Also, took it to the range and got a quarter size group at 15 yards. Very, very nice gun and will fill my void until I can find an affordable German made, PPK in .32. (Had one when I was a city police officer in 1965. Paid $50 for it. Oh well
.
Thanks for any info,
Trooper Joe