Discussion Starter
·
#1
·
Just picked up this neat FEG PMK .380 and ordered some grips from Grips4U. They stated on their web site that they would only fit the FEG PA63 (which is the 9x18 Makarov chambering).
However I ordered the grips anyway and they fit perfectly on my PMK.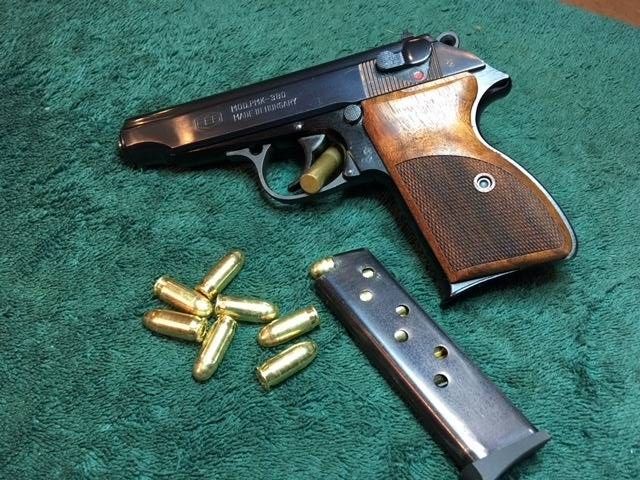 Shot this gun for the first time at the range today. It was absolutely perfect. Very accurate and very smooth to shoot. Has an alloy frame and is very similar to my Walther PPK/s and PP.
What a beautiful gun. Bluing is outstanding and workmanship top notch.
Great companion to my FEG PA63, FEG SMC .380, and FEG AP22.
My Walthers are an Interarms PPK/s and PPK. I also have a made in 1960 Walther PP in .32 ACP, as well as a 1968 era P38 with an alloy frame.
Trooper Joe