Discussion Starter
•
#1
•
I have many Walthers (Interarms PPK/S and PPK 380s, German PPK .32, German PP in .32 and .380, new Fort Smith PPK/S, an Interarms, all steel, TPH blue, and finally an alloy frame P38).
However, I have also been collecting these very nice FEG pistols made in Hungary (not shown a nice PA63).
This is a model AP22 with a steel frame and some of the best magazines every made for a .22 auto loader. This gun was pretty well worn when I first bought it. I thought if I ever came across some extra magazines, I would get it re-finished and just enjoy it. Last fall I came across two almost new magazines (one was given to me), so now with 3 magazines, I had it re-finished. I now have about $550 tied up in a $200 gun, but I will never sell it since it so reliable and accurate. A couple of weeks ago, I came across another magazine which makes a total of 4.
Here is an PMK .380 with Grips4U grips that were marketed for PA63 9x18 pistols. This is an alloy frame gun and is about the same size as a Walther PP. It is in like new condition and utterly reliable.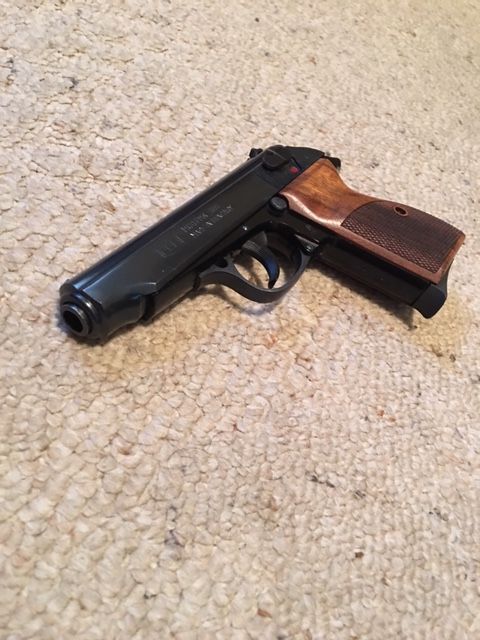 And finally, one of my favorites, an SMC .380 (almost the same size as a PPK). This gun is also an alloy frame and very reliable. PA63 magazines (which I have a good supply of) will work and have an extra round. The mags do stick out of the bottom the distance of one round. They are for 9x18 and function flawlessly with .380 rounds. I also found several like new SMC magazines for it so I am good to go.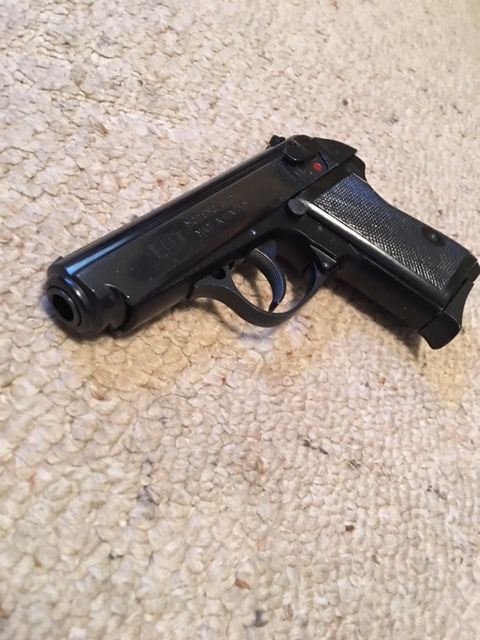 I broke down and ordered a set of Marschal grips (walnut with left side thumb rest) for the SMC. However, I think I will put them on the .22 AP instead when I get them.
On the both the SMC and AP, I was able to install flat side (no thumb rest ala the GCA of 1968, yuk) left side grips. I ordered the thumb rest left side grip from Marschal anyway since now it is my choice and not the government point system, and it had nicer lines to it than the other offerings. This will be my second set of Marschal grips (the first set are on my Bulgarian Makarov and are beautiful).
These FEG guns are a lot of fun and at least for me, seem to be as reliable as my beloved Walthers. I found the SMC and PMK in like new condition. They are also very reasonable cost wise ($250 for the SMC and $275 for the PMK).
Any comments will be appreciated.
Trooper Joe
(NOTE: I looked for another area to post this but could not find one. If the moderator wants to move it to a more appropriate area, go ahead but please let me know. Thanks, Joe)