Discussion Starter
·
#1
·
I have been looking for a long time for a decent German made PPK in 7.65 Cal. Most of the ones I have found I would need a home equity loan to buy them.
Finally found a nice, tight one made in Germany in 1966. Found it at a gun show in Atlanta about a month ago. Settled on $600 delivered to my dealer in Michigan.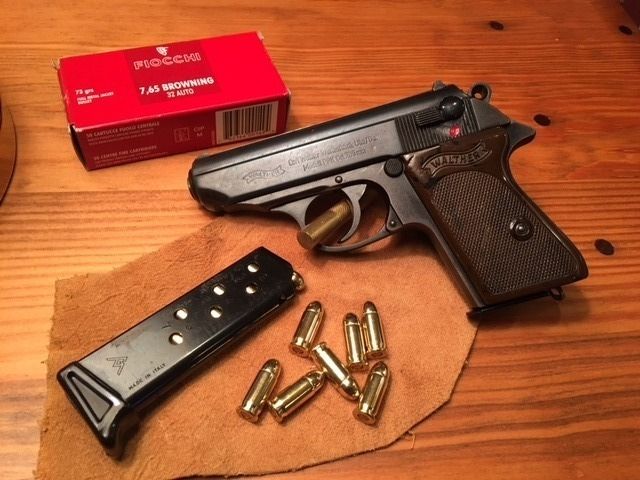 When I found it, it had a slide on it marked made in France and in .380 cal. The guy who owned it said he had the correct slide at home that said made in Ulm Germany. The slide had a lot of pitting allegedly and hardly any bluing left. He agreed on the price and said he would send the correct slide to Michigan.
Got the slide today minus the decocking lever and firing pin and fp spring. In a few minutes, I switched the parts and everything seems to work OK. Did a little fast cold bluing and the gun is good to go. ( I ended up with a very nice extra slide for a .380 PPK made by Manurhin. Anybody need one?)
The lettering on the slide is nice and sharp which is a plus since I plan on getting the gun re-blued.
As a side note, my first 7.65 PPK was a war time gun, very worn, that I bought when I was on Lansing, Michigan PD in 1965 (right after the first James Bond movies that featured the PPK). I think I paid $50 for it then and I also had that gun re-blued.
53 years later, I corrected my bad mistake of selling that gun and finally found my German PPK.
Any thoughts on a good re-bluing service where I can keep the total cost of the project under $1,000 (under $400 for re-bluing)?
Thanks gang ahead of time for your thoughts and suggestions.
Trooper Joe