Step 1: Loosen the allen bolt on the bottom of the stock.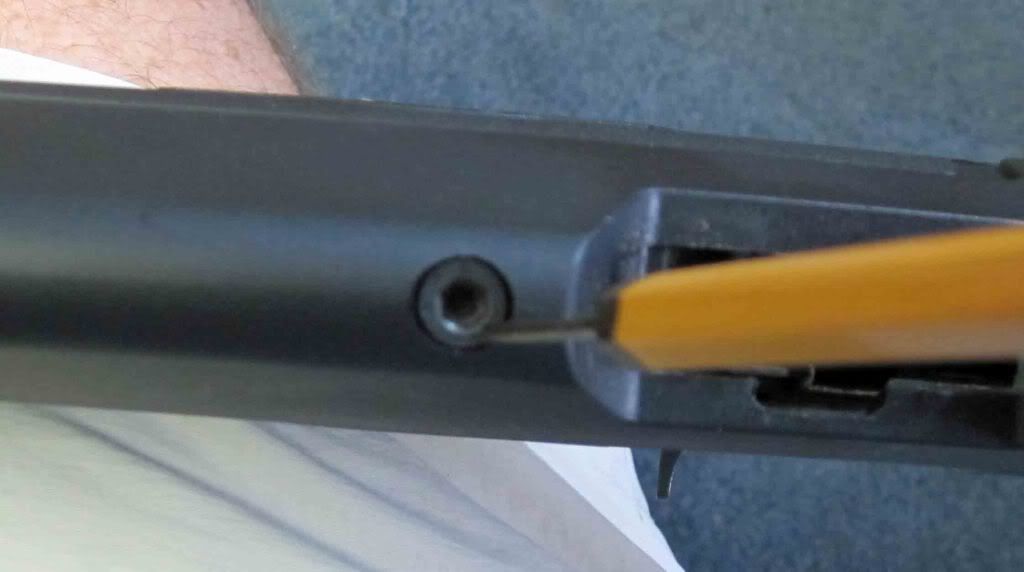 Step 2: Remove the Pin in front of the safety.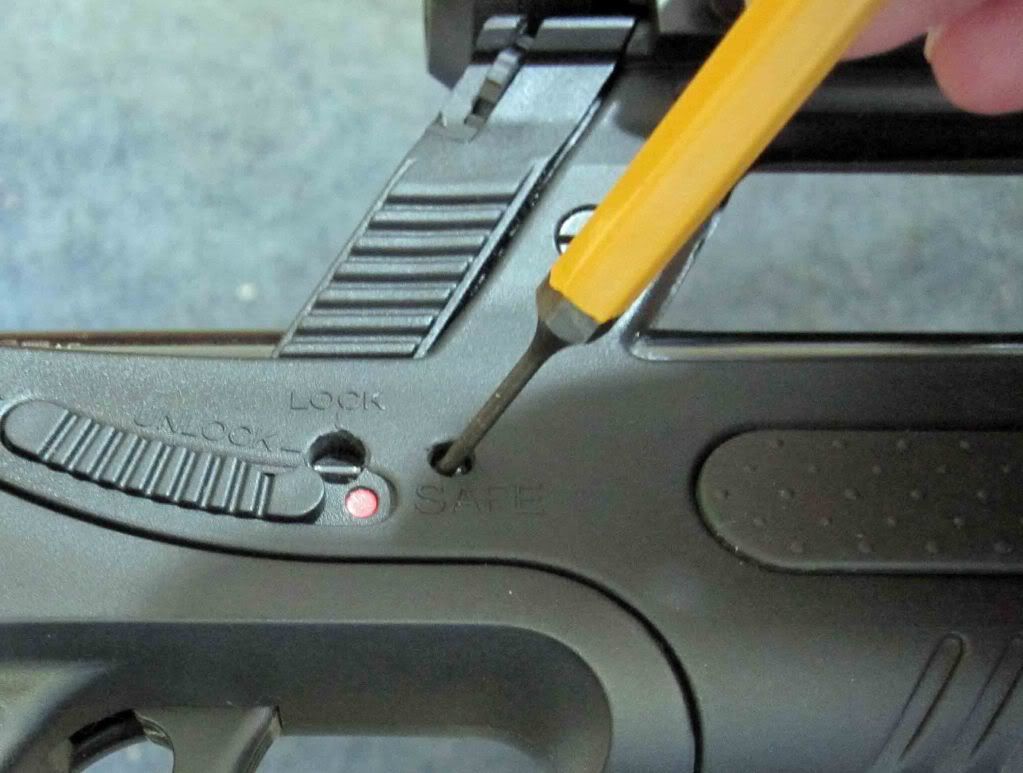 At this point you should be able to remove the stock from the rifle.
Step 3: Disconnect the trigger linkage.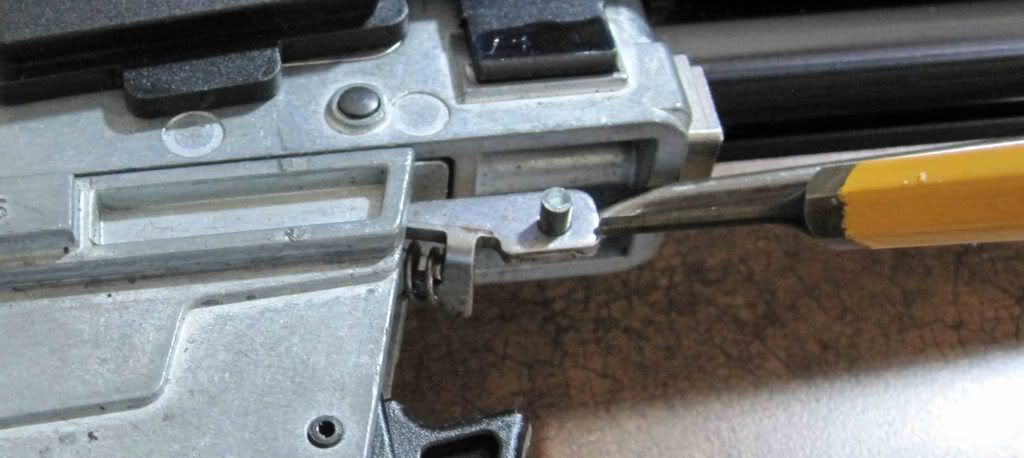 Step 4: Remove the two pins to allow you to drop the magazine mechanism.
Step 5: When removing the magazine mechanism, hold both sides as in the photo to keep springs from popping out.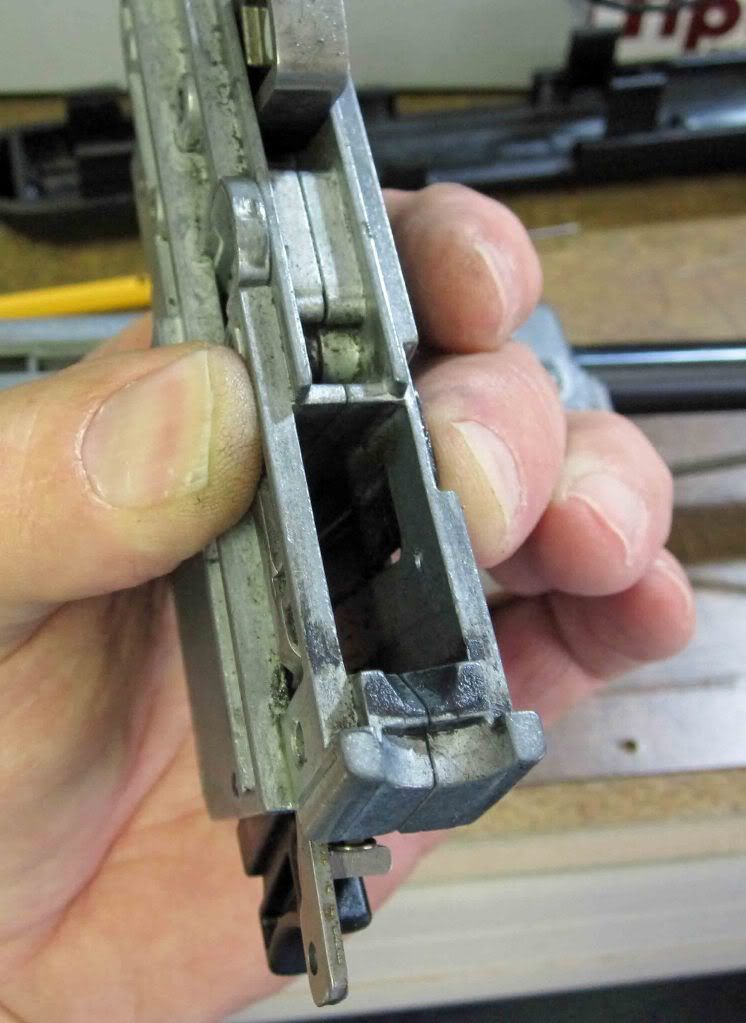 Step 6: Remove the bolt lever - this step requires a thorax screwdriver.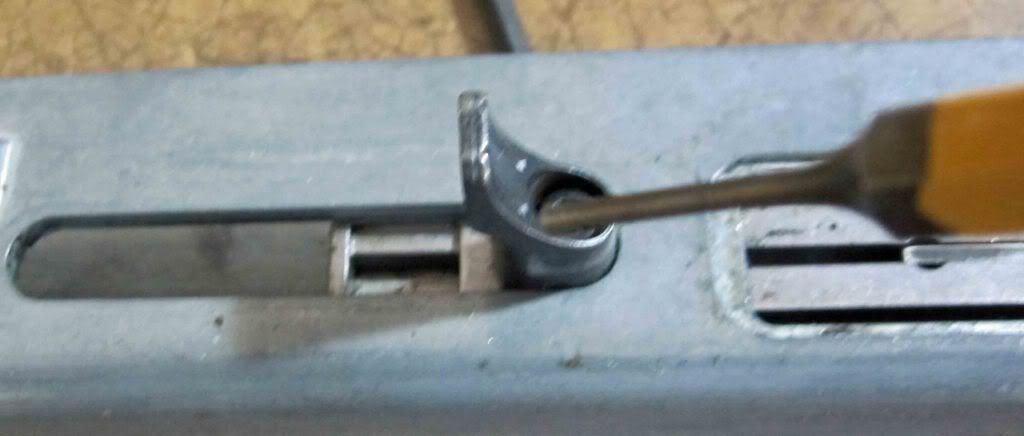 Step 7: Remove the bolt by pulling up on it.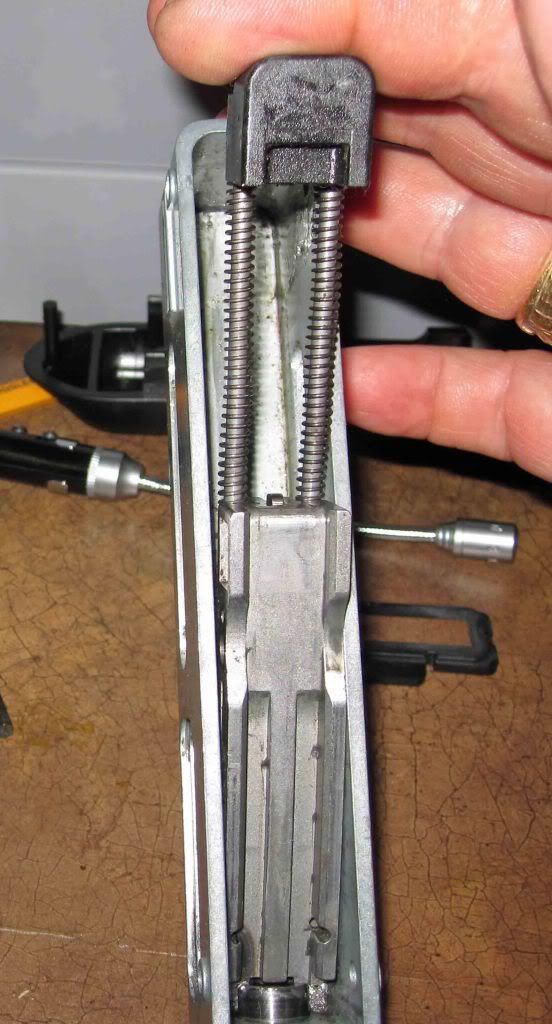 Step 8: Remove the ejector and reinstall it on the other side of the bolt by removing this pin. Be careful of a small spring behind the ejector.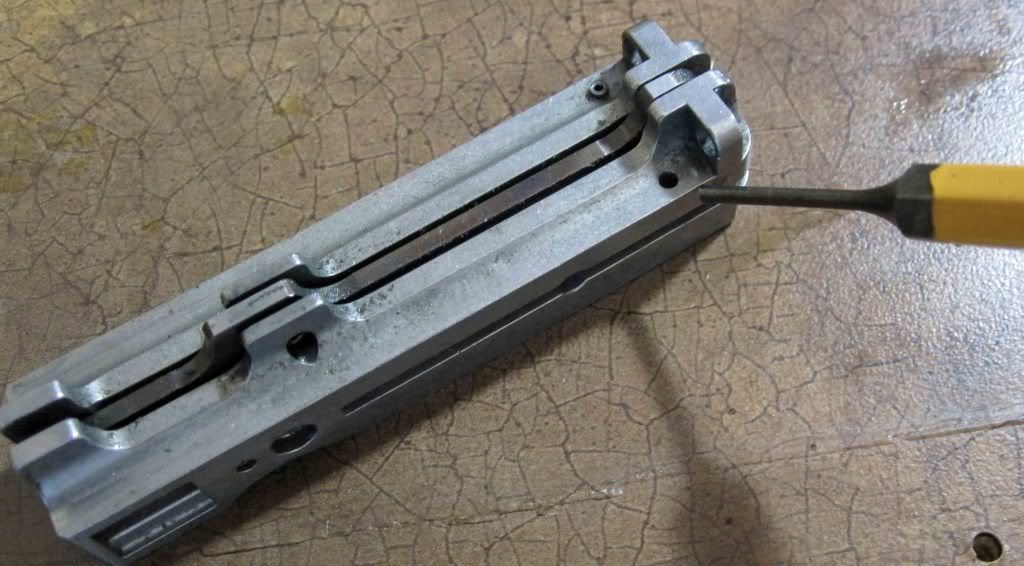 Final Step: When reassembling the rifle, ensure that the metal plate that covers the ejection port not in use is installed properly. The metal tag being pointed out by the punch should go towards the rear of the rifle, otherwise it will not feed properly.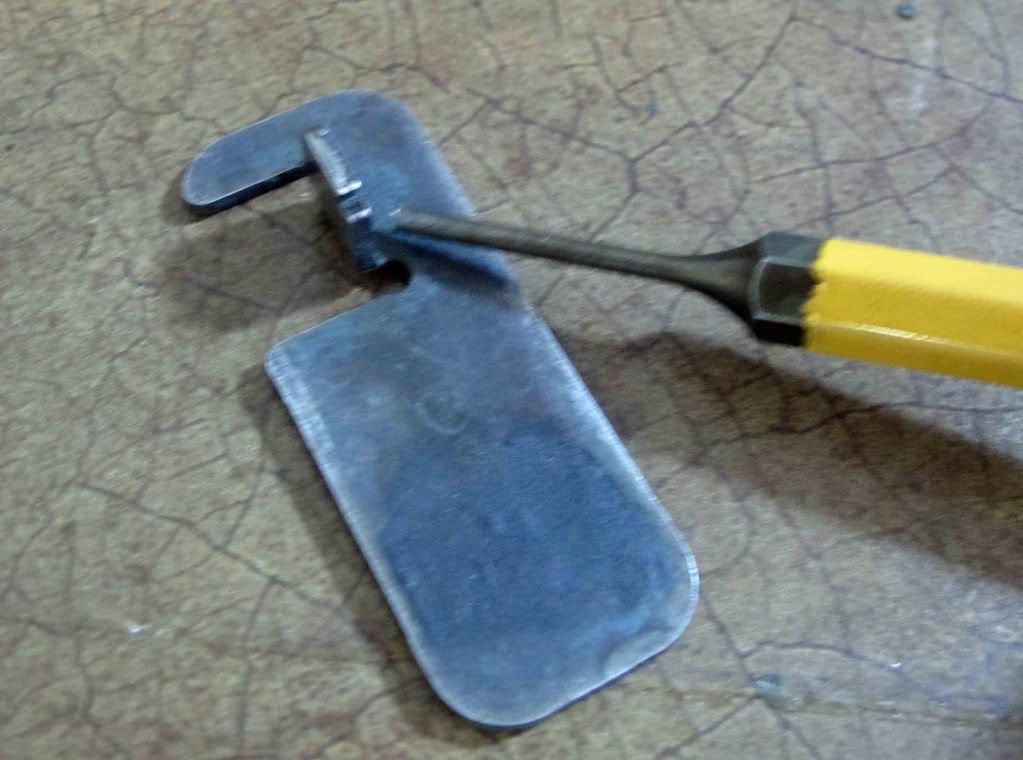 I hope this helps - I should point out that I am not a gunsmith. Sorry about having to click on the link for the photos - it's the only way I could make it work.
If you have a problem give me a call at:
seven zero three - four zero three - seven two seven seven
Charlie