Discussion Starter
•
#1
•
Just picked up my Fort Smith PPK/S (bottom photo with custom grips). It was going to join the Interarms PPK/S (upper left of photo) but I also just picked up a German made (1975) PPK/S (blued one upper right of photo) at a gun show yesterday. Got a nice group now.
The Fort Smith grips fit on both of the other PPK/S models so I swapped the stock grips with the custom grips that used to live on the Interarms model. Found out that one of my Interarms magazines with the finger extension (about 1984 vintage) was a little tight in my new German and Fort Smith models.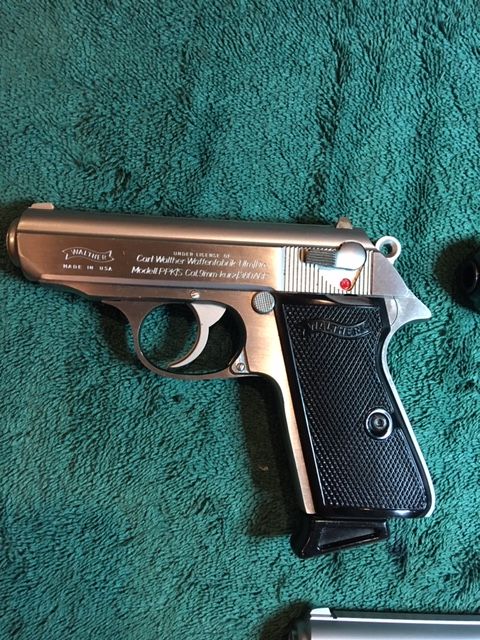 Am taking all the boys to the range this week. Real excited about this new family of great guns.
Will try and get better photo's of the Fort Smith PPK/S in a couple of days.
Trooper Joe