Experiment: Canik 18 Round + Galloway Precision +2
I bought two Canik 18 round magazines that were modified by Old Fart a while back. They are great and work without any issues at all. They fit flush, do not over insert, and hold 18 rounds. My typical carry is a Walther P99 15 round magazine in the weapon (124gr HST) with the Canik 18 rounder in a sheath on my belt as a reload.
I was looking at Galloway Precision items the other day and came across these +2 extensions for the Canik 18 round magazines.
Back in the day Galloway had a great reputation so I contacted Old Fart and asked if he'd every played with them. He said no, but after looking thought they looked like they were worth a try. I ordered 2 on 7/3 and they arrived in today's mail. One note, if you decide to go this route you MUST have a 0.05 Allen Wrench to install these, which is smaller than those included in most sets.
Installed one on my back-up magazine and here it is: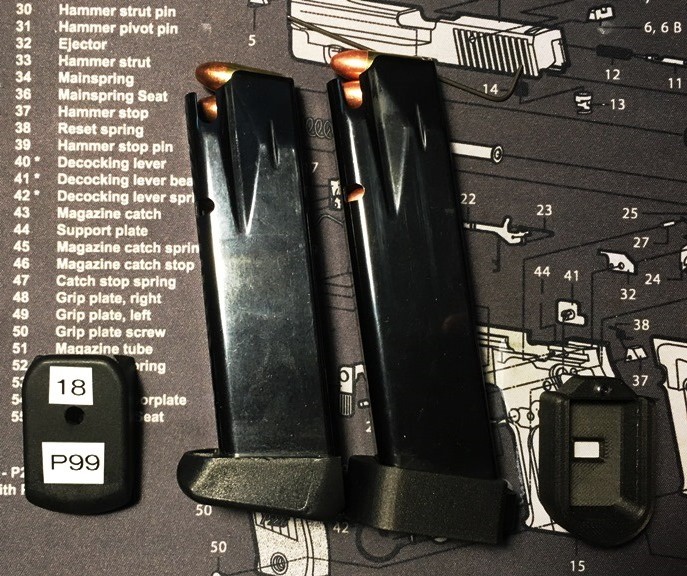 It extends the magazine a bit, but the main issue is that the metal body of the magazine sits down into the original Canik base while on the Galloway base it sits on top of the base. This means that when inserted into the P99 there is a gap that is too small for the Grip Adapter from the P99c to work in and a short sleeve would be needed to avoid over-insertion damage to the weapon.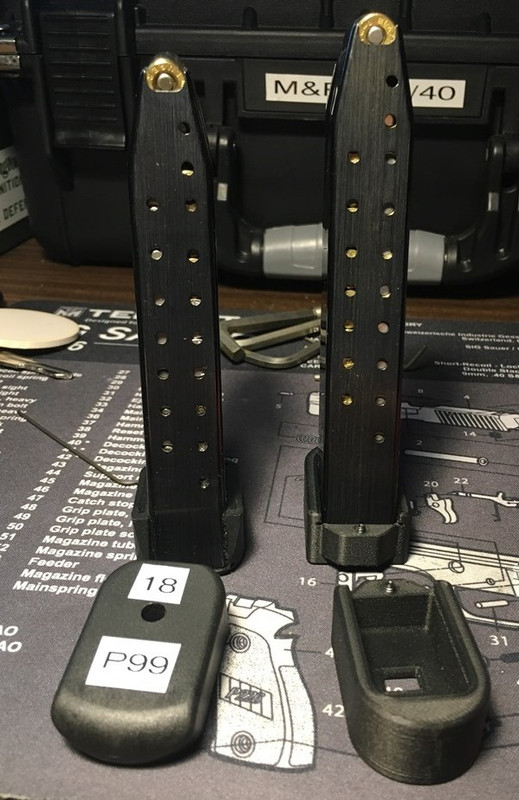 The other issue is more fundamental - its a +2 extension that I can only get an extra +1 into for a total of 19 not 20.
They seemed promising for $10 each and they are well made and arrived promptly. The problems are the potential for over-insertion (that a small sleeve would fix) and that it only adds +1 to the magazine instead of +2.
Final verdict - not worth money, the time, or the effort.
https://gallowayprecision.com/canik/tp9/plus-2-mag-extension-for-canik-tp9-pistols/