I have posted some information about my German PPK, 32 acp. However, while sitting here with this beautiful restored PPK, I thought I would post some follow up information.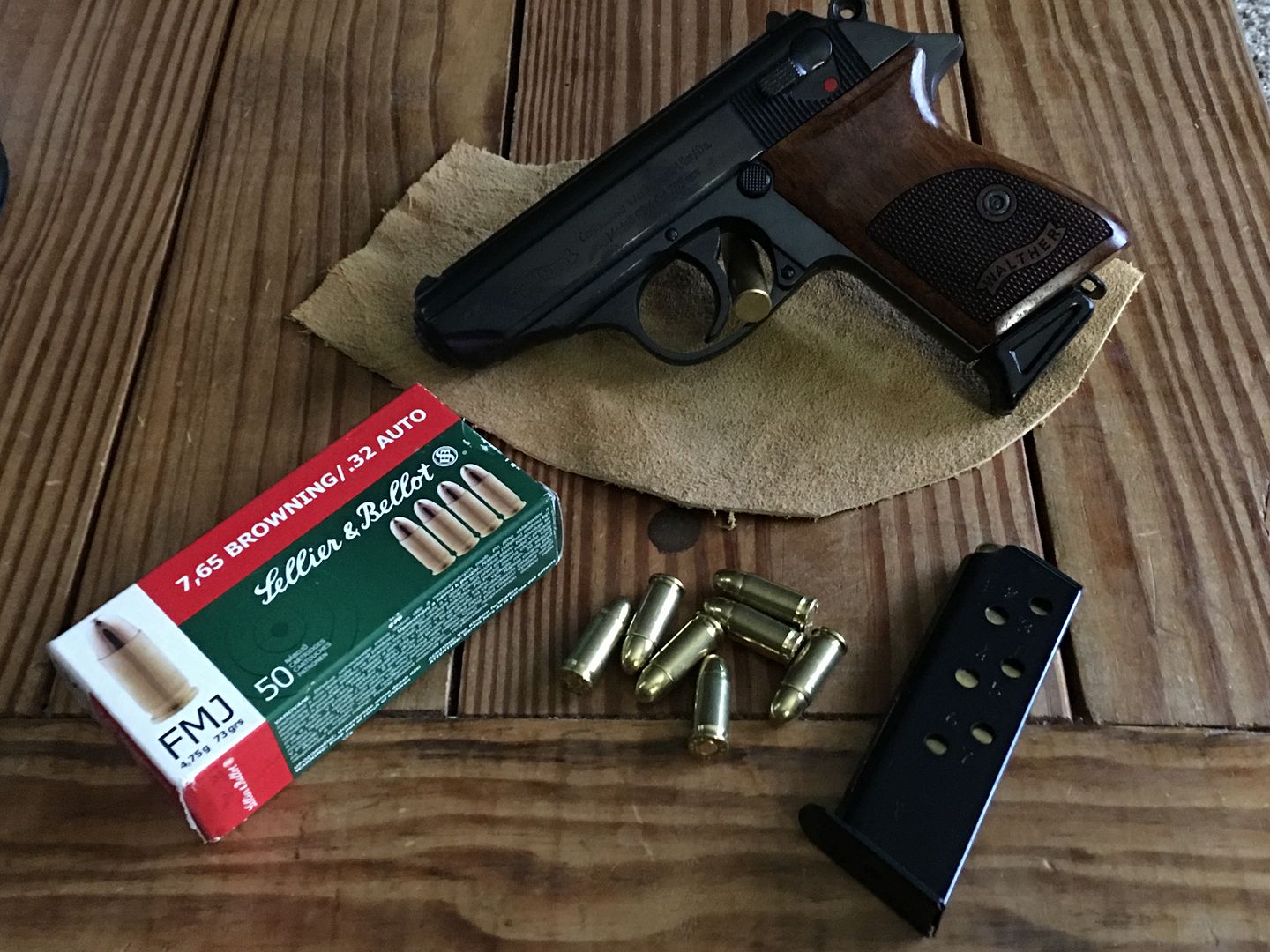 photobucket.com/user/bmwjoey/media/C4C7015C-C175-475D-BEB3-B6C780E151D2.jpeg.html]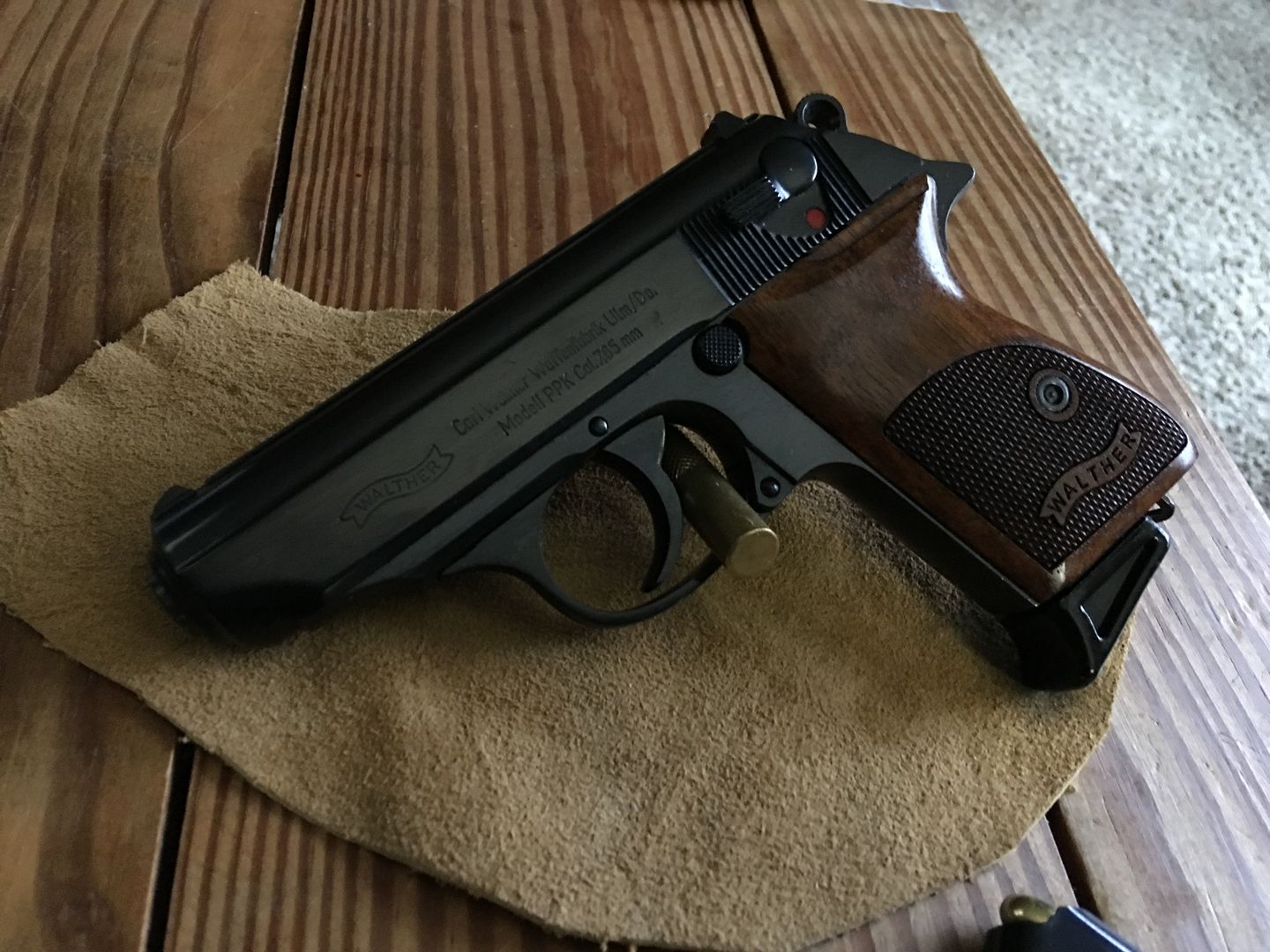 [/URL]
As I mentioned before, I found this PPK at a gun show last fall. At the time, the seller had installed a Manurhin .380, PPK slide on the gun since the original slide was allegedly quite worn with some pitting. But for an agreed price of $600, the gun with both slides would be sent to my dealer in Michigan.
After receiving the correct slide with matching serial numbers, I installed a new recoil spring and headed to the range. The gun functioned perfectly so it was off to the gunsmith for rebluing. I asked the gunsmith to try and retain the original Walther scroll work even if he would have to leave a few pitting marks.
As you can see above, he did a great job honoring this request.
When I got the gun back from the gunsmith, I installed a new hammer block spring as well as a set of grips from Grips4u located in Illinois.
This thing is absolutely gorgeous, functions flawlessly, and is very accurate.
In 1965, when I was on a municipal department for a short time, and after the first James Bond PPK shows came out, I bought a wartime .32 PPK for $50 ��.
I had that gun reblued and carried it with a home made hammer block spring ( I lost the original one while cleaning the gun, an replaced it with one made from a ball point pen spring).
I sold that gun and have been working on acquiring another German made .32 PPK for 50+ years.
I have had, and still own many .380 PPK, PPK/S's, and PP's. I have always felt that the .32 caliber guns were the best.
Thanks for letting me share my story with you this one more time.
Trooper Joe