I'm a big fan of the FEG pistols AP series pistols:
The AP9S is a PP clone in .380 ACP with a slightly larger and heavier steel frame and slide as this civilian market pistol's aluminum framed "PA" series military forbearers were designed for use with 9mm Mak. The slightly larger frame makes them a pleasure to shoot, and doesn't significantly reduce their comfort or concealability as a concealed carry pistol.
The same pistol was also chambered in 32 ACP/7.65mm Browning as the AP7S
There are also "APK" pistols that are in essence clones of the PPK/S with a shorter barrel and slide.
The APK9S and APK7S are also excellent pistols to shoot and carry.
Top to bottom:
AP9S;
APK7S; and
Walther/Manuhrin PPs
The differences you'll find in them come down to the specifications of the importer who placed the orders for them.
Interarms was looking for a stable mate and potential replacement for Walther PP series pistols post 1986. As such they specified a very high level of finish and Interarms imported examples are very well made.
At the other end of the spectrum you'll find examples imported by Tennessee Guns Inc. These are just as functional but they lack the polish of the Interarms versions, and they lack details like the milled lines on the top of the sight rail. TGI on the left, Interarms on the right: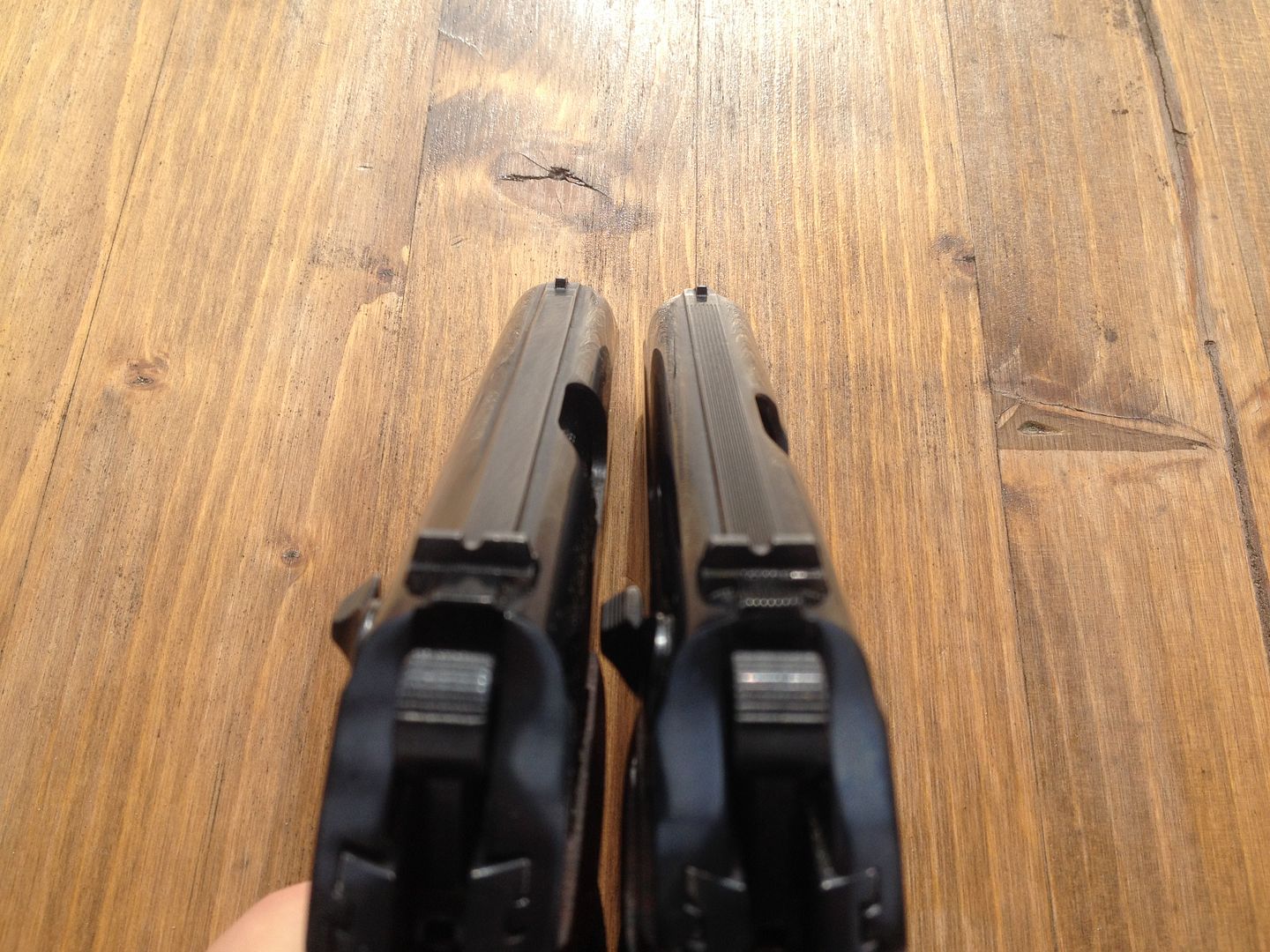 or the same attention to detail in dressing sharp edges. Interarms on the left, TGI on the right: