Just got back from the range and the performance was much better than I expected, try perfect.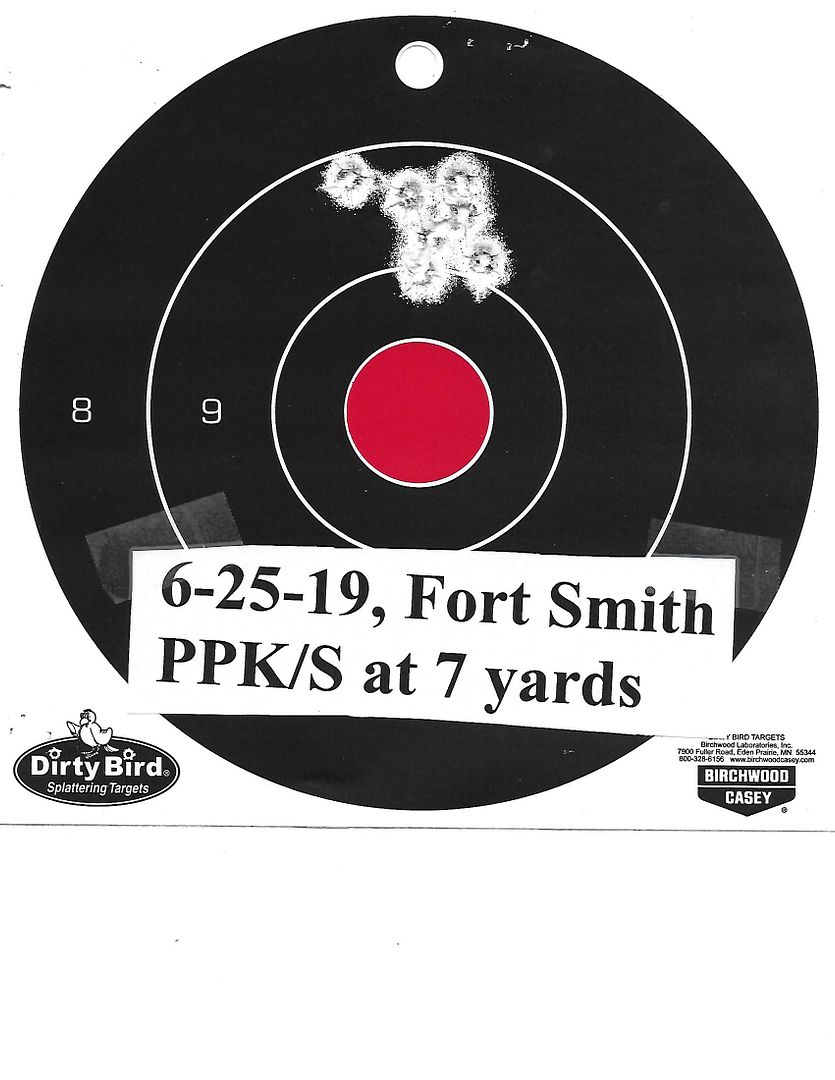 This is a 7 yard group, a little high, but probably right on at 25 yards if I could only see that far. Tried ball ammo and some WW flat nose. The flat nose feeding probably indicates that this gun will most likely feed anything. Halfmoonclip mentioned that these custom grips sort of subdue the long tang. If I remember right, I had to do a little fitting to get these grips to fit on my 1984 Interarms PPK/S. Guess they were probably made for a S&W PPK/S. They dropped right on to this gun so the fitting for my '84 probably made that possible.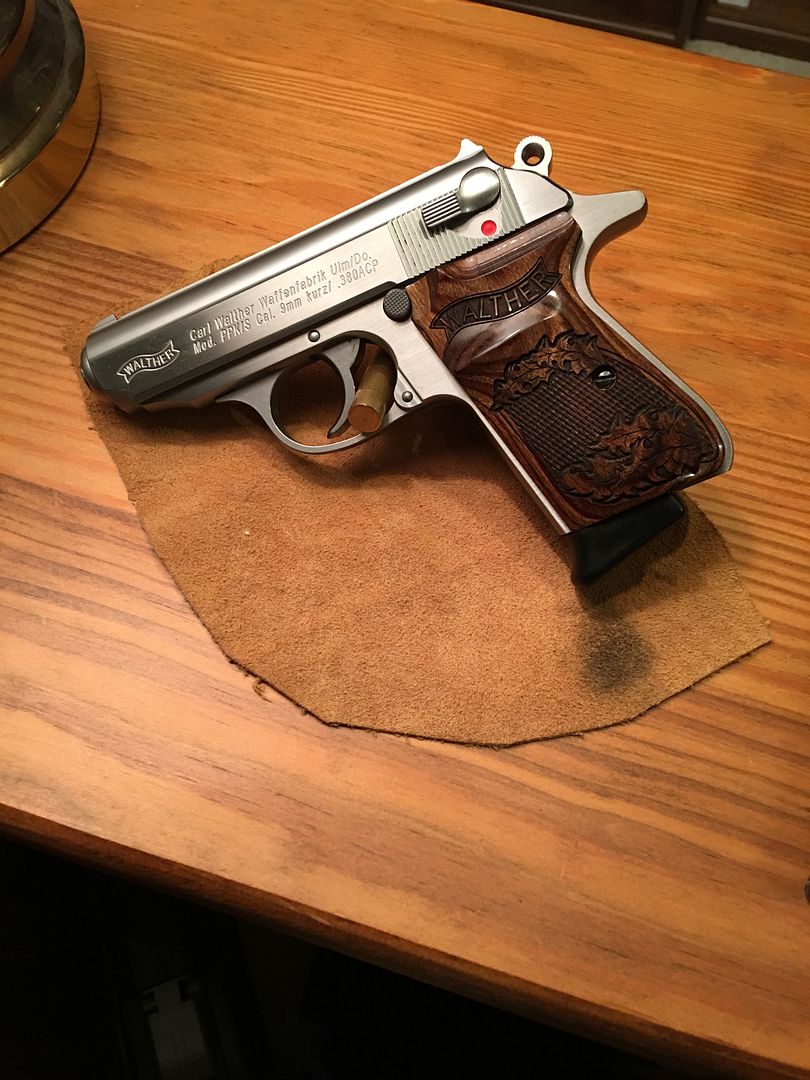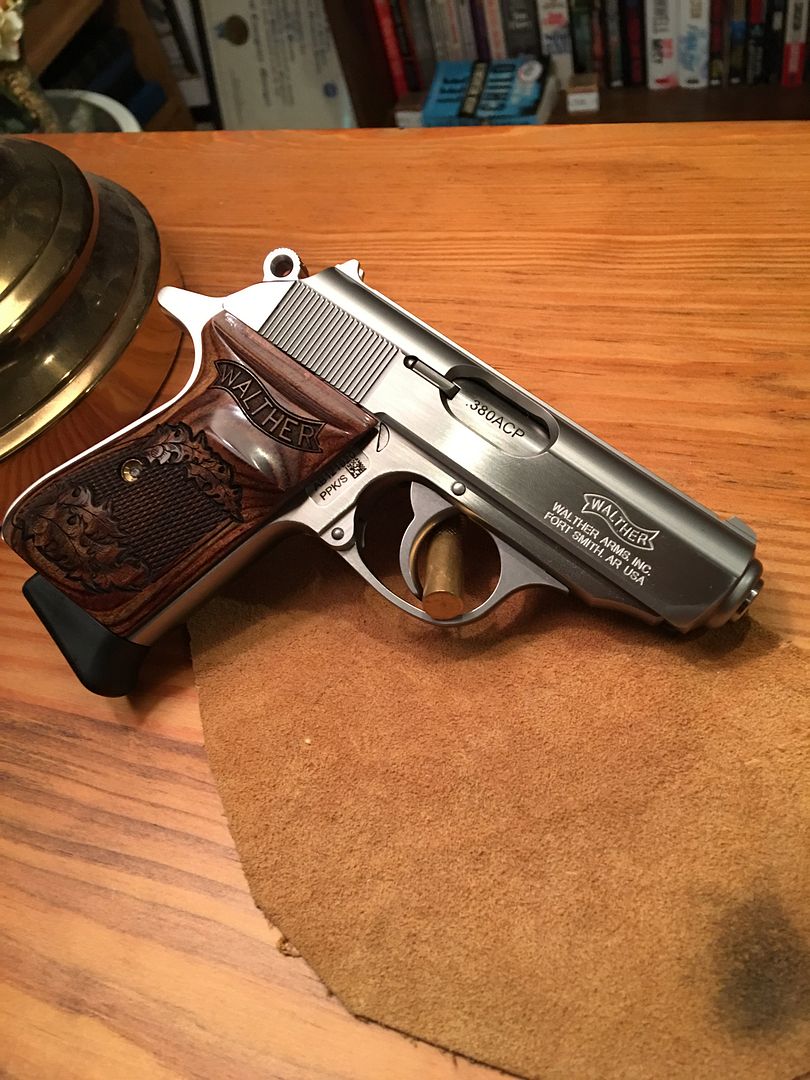 Interesting thing happened when I tried to shoot this German, 1975, PPK/S that I picked up Saturday. It hiccupped on both the flat nose and fmj/ball ammo. Tried the new magazine that came with my new Fort Smith PPK/S, and everything fed perfectly.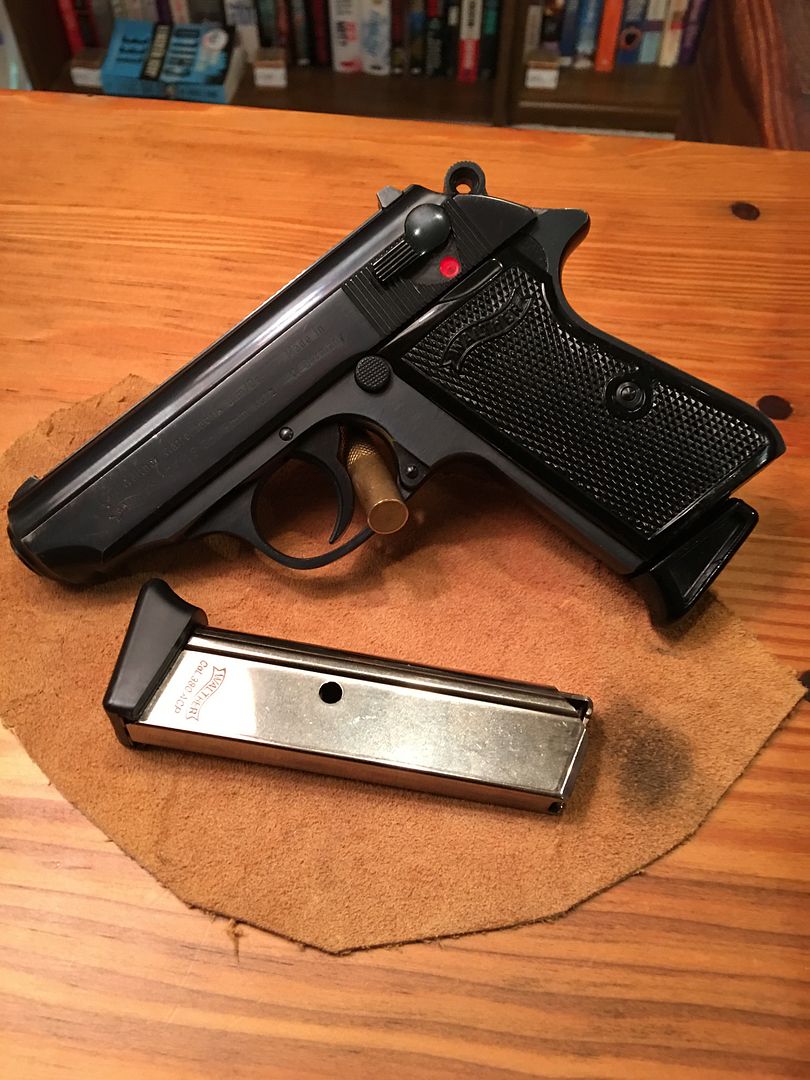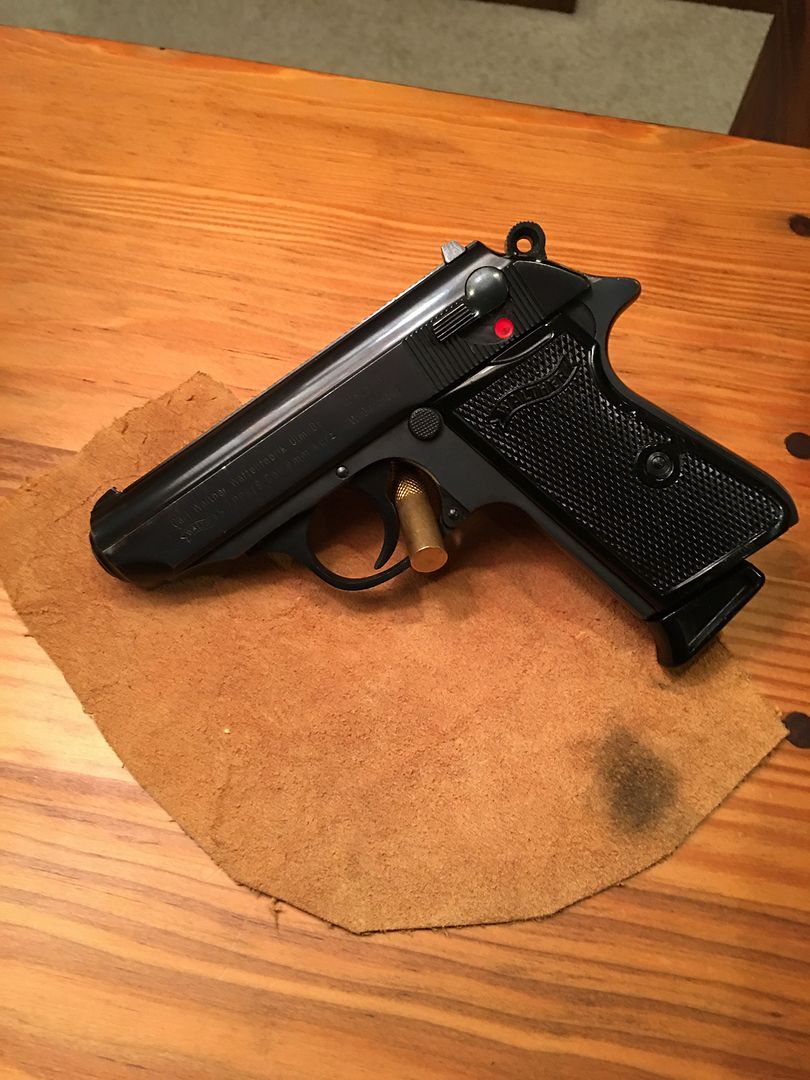 Did I say that this may be the perfect PPK/S? I believe it is if you want a fully functional carry gun of this type. I think the extended tang feels great (and does not even look bad with these custom grips installed). The beautifully polished feed ramp performs at 100 per cent as it should. It is very accurate and feels great when you shoot it.
Just my thoughts, but I am very pleased.
Trooper Joe