SOLD SOLD SOLD
CCL or Purchase Permit REQUIRED in Michigan
$175 - WILL SHIP to FFL for $25
Check my other listing for PPS M1!
Like new SCCY CPX-1 9mm with ambidextrous safety, 2 x 10 round clips with flat and extended finger rests, lock with two keys, factory shell from test fire, all original paperwork and box. Probably 40ish rounds through it since I got a larger 9mm right after I bought this in 2017 so it has sat in the cabinet since.
Great Inexpensive and Reliable Pistol.
Transferable Lifetime Factory Warranty (it stays with the gun for life)
American Made
[IMG]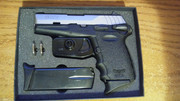 [/IMG]
[IMG]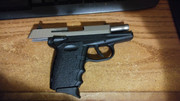 [/IMG]
[IMG]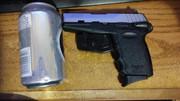 [/IMG]
[IMG]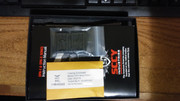 [/IMG]