It was most most probably the 5-shot semi-automatic .177 cal. pellet model STEYR LP50, compressed air match pistol. A scuba diver's reservoir is used to refill it using an adaptor (pictured below).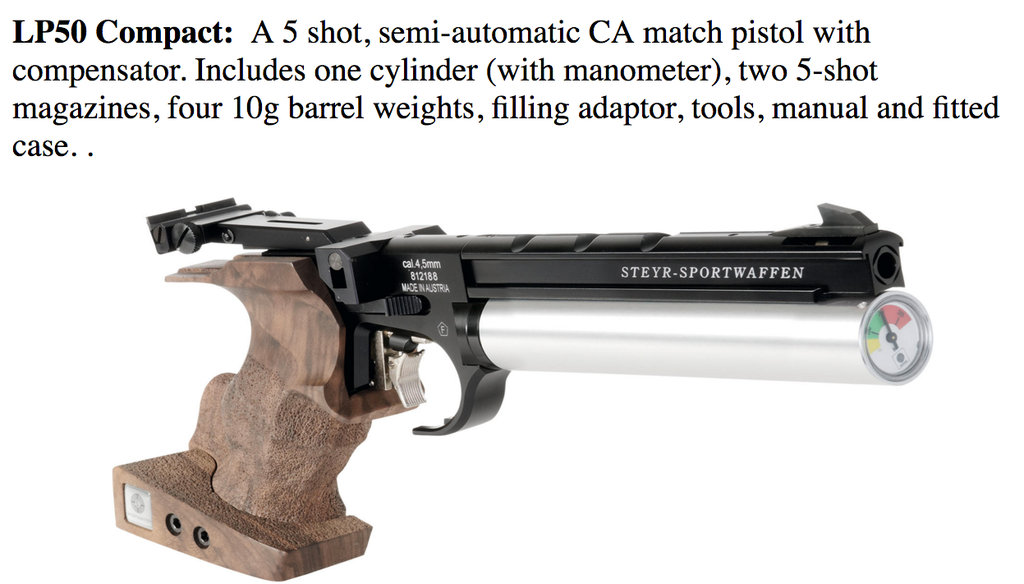 I have a similarly functioning 5-shot semi-auto repeater that uses CO2 gas instead of compressed air (like that found in fire extinguishers), match air pistol made by Feinwerkbau in the 1980s (imported in the US by Beeman), called Mod. C5, in .177 cal. (seen below).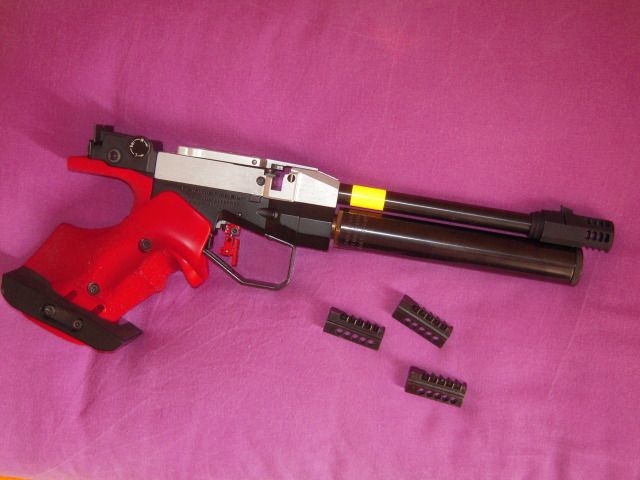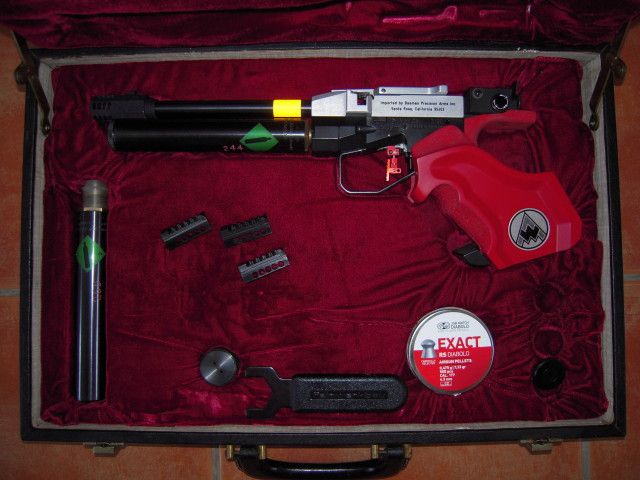 These are excellent trainers. Pricey to get but then they run cheaply with pellets. I have zeroed mine at 25m and use it for practice on the same target as the .22 rimfire and get excellent results. I wished the Walther P22 could match the C5.
The difference between the two is the trigger (I prefer mine a little better), and that the LP50 is made of aluminium and is a tad lighter, while mine is made out of steel and is a tad heavier. I have shot the LP50 side by side with my C5 and I can't tell the difference in accuracy and handling.